https://www.discogs.com/Revelation-Time-Revelation-Time/release/2019895
Ruud Gullit was in this band. No I was not a fan, but I found it enough of a curiosity to pay that one euro. Also, I liked the song. I was also into UB40, so some Dutch reggae is also acceptable. They were a big hit in 1988, just a few years before I bought it.
When I was young, I went with my father to a sales show for mobile homes / caravans. It was a huge place, and I always liked to go there to get stickers. The thing to have those days. So while running for the next sticker, I bumped into two big guys. And my father was like hey! didn't you see who those guys were?!? He was quite agitated, but I had to tell him that I had no idea.
So that was my first and last meeting with Ruud Gullit and Marco van Basten. Since I didn't know anything about football (I still don't) I was a big disappointment to my father when I said "oh". Did this mean they were buying a caravan? Together?!? Now that would be revelation time!
As with a lot of library loot, the inner sleeve was removed. I'll spare you that one. It just has the lyrics of the songs.
It was replaced with this.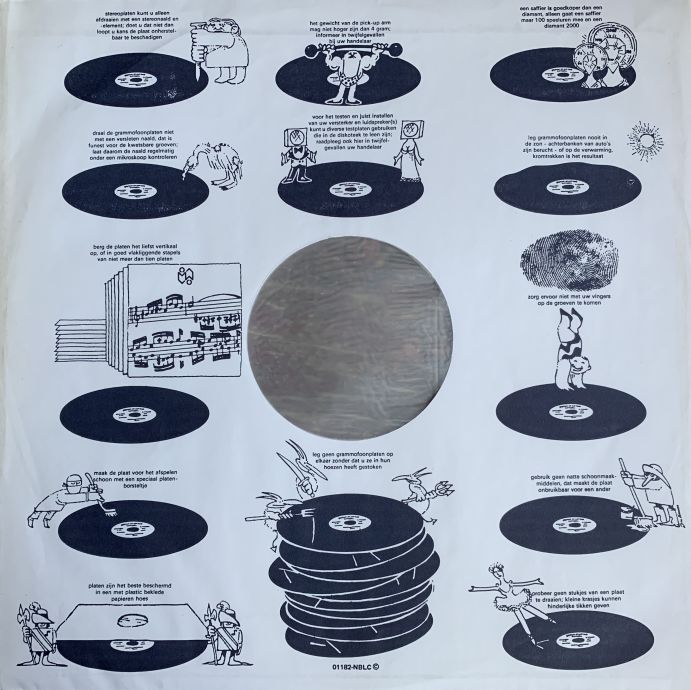 This is still full of good advice, with entertaining images. Anyone knows who created it?
What to think of this.
This was in the inner sleeve. It is not for this record, and I also don't own the record that it belongs to. Some mix up. But uhm… Rita? Somebody working for the library?