https://www.discogs.com/Wolfgang-Amadeus-Mozart-The-Academy-Of-Ancient-Music-Die-Salzburger-Symphonien-The-Symphonies-Salzbu/release/4709590
This record marks an important change for me. I bought it together with my first very own record player on February 1992. See more about this on my gear page. Sound was improved, and so was my experience listening to music. I found this record in the collection of the previous owner of the record player, and he agreed to add it to the sell.
This is also a big collection, containing four records with Mozart symphonies. They are performed perfectly in my view, and it is really a pity this is not on streaming. Let me say it again: many of these recordings are lost now, simply because nobody is using anything else anymore.
Christopher Hogwood and his Academy of Ancient Music were another example of the historical informed performance movement. Especially after I got this record I collected them. These were unusually good recordings and performances. These symphonies are sounding light footed here. They are a delight to listen to. Also, this is Decca. The vinyl is really superb, with no tick to be heard. Beautiful black vinyl.
I have written about this earlier, but let me say this here again. Symphonies in Mozart's time were for light entertainment. They were meant to drink coffee by and talk to your friends. One might call them the muzak of the eighteenth century. No massive orchestras, no long sessions.
A word of advice if you are a record collector. If you see these, take them out. They rot.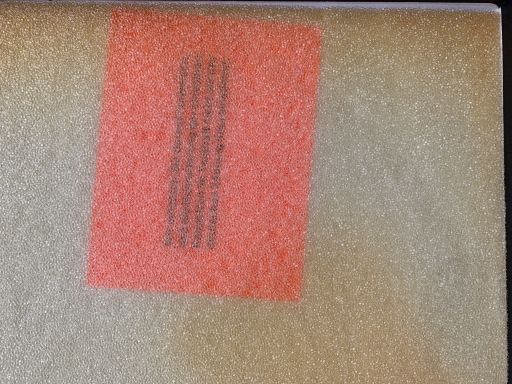 In the big boxes, this material is usually added to protect the records, as a filler. It seems like a good idea, but after about 40 years (this box is from 1981) it turns brittle and you can find the pieces of it all over the box. You might say that is not really a problem, right? Take out the records, and throw away every else out from the box. But the risk is that it gets into the grooves of the records. And it will. This stuff is not time resistant.