https://www.discogs.com/Metallica-The-598-EP-Garage-Days-Re-Revisited/release/2621833
This record came without an inner sleeve. It might be how it originally came, but it also means it was already damaged to begin with. Maybe that explains the prices I am seeing on Discogs. The cheapest goes for 20, the most expensive I've seen for 42. That is hardly the 5.98 the title advertises.
A short collection of covers from Metallica's major influences, and their first record with Jason Newsted on bass. The version I have is quite old and original. But the state is quite bad. Fortunately I don't hear the scratches. I cannot find my version specifically. It is from Canada, from Elektra/Asylum, but it doesn't have the stickers referring to the 5.98 (see below). I assume it was taken off by the previous owner.
The $5.98 was put in the title to make sure resellers didn't overcharge. There are some versions that say that if you find it for more, you should steal it.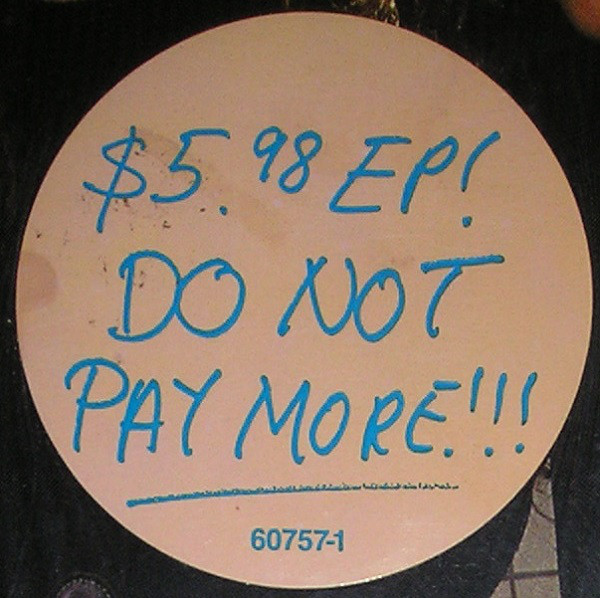 The of course it turned out the world was bigger than just America.