https://www.discogs.com/release/1897344-Rod-Stewart-Aint-Love-A-Bitch
Supposedly an autobiographical love song about the many girlfriends Rod had in the past. Also laying the blame of lovesickness squarely in the hands of women. The single is from already the ninth album of the rocker, this time in disco.
The album is called Blondes have more fun. I have no idea if that is true, but the lady on the cover cannot have that much fun then. Is this the same woman?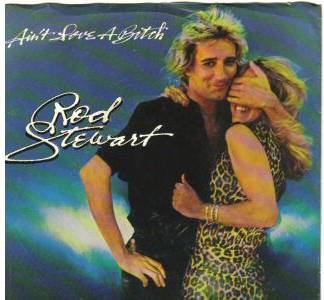 Did her hair change color because of the Rodlove? Or is this another woman and is she wearing the same clothes as the one on the cover of the album?