https://www.discogs.com/UB40-UB40/release/3328251
You would expect that a band that has been around for some time, doesn't need an album with their own name. I think this came out just after they were at the top. From here on it is all going down gents. To mark that moment, they create portraits of themselves in the fashion of eastern orthodox icons.
They call these "Surrogate memorial heads", and there's some liner notes on the inner sleeve, from Steve Masterson, the artist that made them.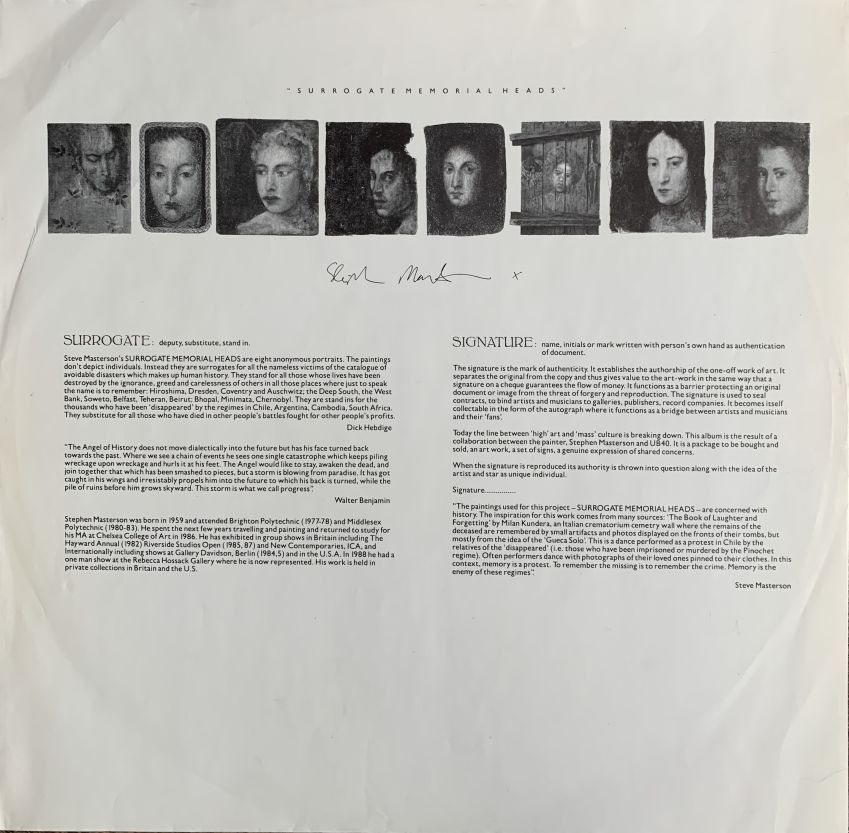 Somehow this music still manages to make me happy. For me it is connected to a very happy summer in my life. Sunny moments and romantic walks around the area where I lived. Summer carelessness. I had not started with my studies yet, I just ended high school. I was full of hope for the future. If I am sounding a bit jealous: to enjoy a memory is to hope for repetition.