https://www.discogs.com/Jon-And-Vangelis-Short-Stories/release/564434
Smash hits called this "the kind of 'cosmic' drivel that gets hippies a bad name". Vangelis was denied to be in the progrock band Yes, but he was setting up a collaboration with Jon Anderson, one of its members. This is its first result, a record they made just to have fun, without much planning.
It sounds very seventies, but I think it still holds. Don't expect too much of it though. For Vangelis affectionados like me it is a bit out there, but still interesting. Everybody else says meh.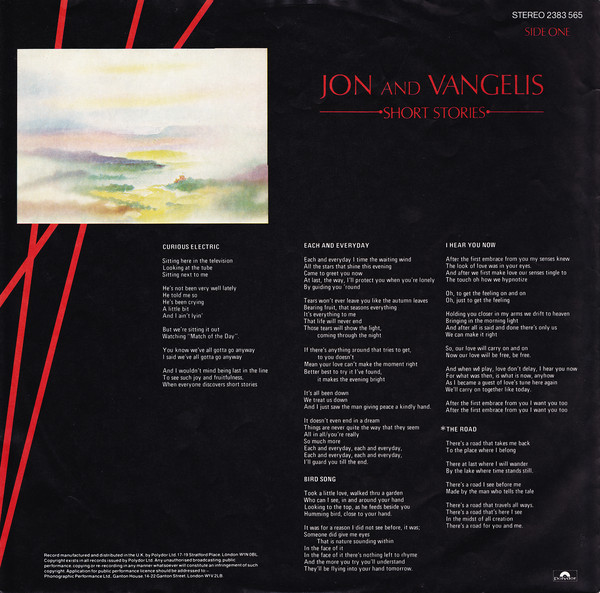 It is such a pity this record is damaged as it is. It is really badly scratched, and was that way from the beginning. It would be nice to find a replacement in the future.
A curiosity, typical of Vangelis recordings: on the CD and some digital streamed versions four tracks are combined into pairs. It is not that way on the record, and I have no idea why that is done. Vangelis is well known for these small differences however.