https://www.discogs.com/release/10510198-The-Alan-Parsons-Project-Stereotomy
Wikipedia says that stereotomy is the cutting of existing solid shapes into different forms. It comes from a story of Edgar Alan Poe, also part of the recording. This is the ninth record of the successful collaboration of Eric Woolfson with producer Alan Parsons.
The cover of the record was nominated for a Grammy that year (1985). In the first version, it shows a kind of visual stereotomy, by having a logo in two colors, one of which could be filtered away by a colored outside cover. Alas, I don't have that one. To see how that looked, go to https://www.discogs.com/release/8889919-The-Alan-Parsons-Project-Stereotomy. This is the cardboard cover of that one.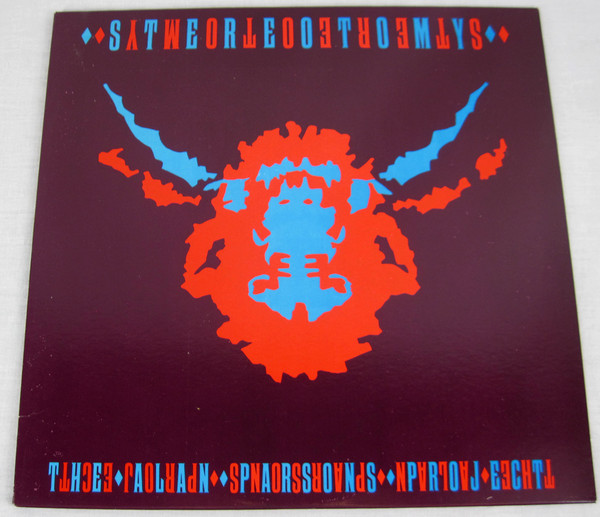 This record for me is very much linked to playing games. I was preparing an elaborate setting of the pen and paper role playing game Oog des meesters while listening to this. Hearing it now brings back good memories.