https://www.discogs.com/release/382153-ABBA-Arrival
Abba's fourth album from 1976 brought their final stardom. Three of the biggest hits are there: Dancing queen, Money, money, money and Knowing me, knowing you. Other than the hits, I am not recognising any of the tunes, so this was not Abba's time for me, when I bought it.
The helicopter on the cover cause me to have a few questions. Can I ask them here? Abba probably won't answer them, so you're going to have to imagine the answers. First of all, the inner sleeve.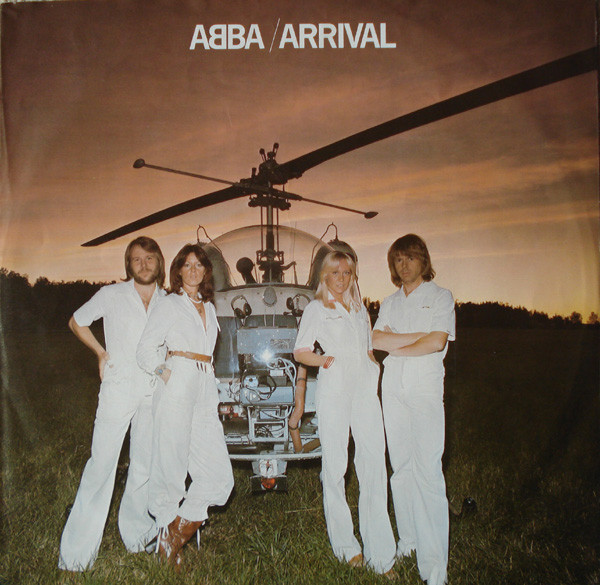 Did you really arrive in the helicopter? It looks rather small.
Is that one of those helicopters that were popular with the American army in Vietnam?
Do you mean anything with that? Is this an Abba-uncharacteristic statement?
Or were you just doing a photoshoot in front of a green screen?
If that is the case, were you aware of what was put in behind you?
Were you deliberately wearing sexy suits on the inner sleeve? Why not show them on the cover?
So now I'm finding out on the cover they're actually inside the helicopter. It is of course meant to portray the arrival. You see? Writing this makes me understand them better. I'm glad I had this moment with you.